Expedited LTL Freight Service
Whether you use standard or guaranteed delivery service, EDI Express is the best value for your transportation dollar.

Standard Delivery Service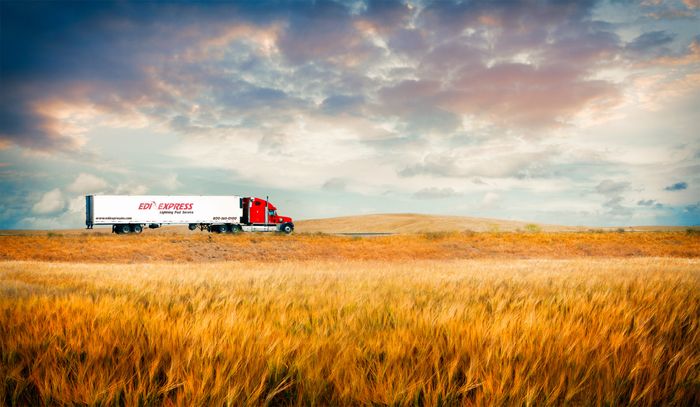 LTL- Less Than truck Load
EDI Express is committed to giving you the best value for your transportation dollar. We are very confident that we will save you time and money on all your shipments.
EDI Express offers an expedited 3-5 day service between California, the Mid West and East Coast. This compares with a typical 5-10 day service offered by other trucking companies. No trucking company gives you this service, without charging premium rates.
EDI Express sole purpose is to offer fast, direct, coast to coast service. This means customer shipment's that are the furthest distance away will always get their goods faster and damage free. A JIT (Just In Time) shipment benefits your company and its customers by lowering inventory costs. We can also help lower production costs by getting raw materials and supplies from the furthest vendors by providing JIT shipments that reduces inventory cycles and production downtime.
Get Competetive Pricing Today!
Drop us a line anytime, and one of our customer service reps will respond to you as soon as possible